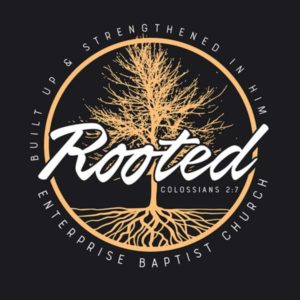 Youth at EBC have an active ministry filled with opportunities to grow their faith and put it into action. We want our Youth to have multiple opportunities to get into God's Word in their own unique way. Here are some weekly opportunities available for this awesome group:
Sunday School – 9:45 am
Our Youth have their own classroom tailored just for them where they meet for Sunday School. Like other classes our Youth study lessons designed to help them understand God's Word and apply It to their lives.
Sunday Evening Youth Group – 6:00pm
On Sunday Evenings our Youth like to change it up, literally! Instead of meeting at the church, our youth group will meet at various locations such as Chick-Fil-A, Starbucks, and other places around Littleton and Roanoke Rapids. Changing locations keeps the time interesting and provides the Youth an opportunity to fellowship and share God's Word with others!
Wednesday Night Bible Study – 7pm
This service is a relaxed atmosphere where Youth can get refreshed in God's Word in the middle of the week. Wednesday night is filled with a time in the Bible as well as fellowship and activities. The middle of the week is a great time to get charged up to finish out the week strong for Jesus!
Missions Opportunities
The Youth at EBC have many other opportunities throughout the year to serve others and share their faith. During the Summer EBC Youth have the opportunity to go on a Mission trip.   Each year we partner with a church planter in a major city in our nation. We have traveled as far away as New Orleans and New York as well as places closer to home like Washington DC. This past Summer we traveled to Philadelphia. These weeks allow us to help church planters show love and share the Gospel with the cities they have dedicated their lives to reaching for Jesus. We also have monthly opportunities to be on Mission as well.
Pictures coming soon!
Worshiping God
Not once a week in a "service," but everyday with our lives.
Growing Believers
Helping each other learn to have a strong relationship with God.
Sharing Jesus
Telling the world that Jesus saves and changes lives!
Enterprise Baptist Church
404 Enterprise Road
Littleton, NC 27850
(252) 586-5161
Directions